Consumer Reviews of
Elk shingles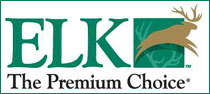 Read 21 Elk Shingle reviews or write your own review.
Popularity:
#
4
of 18 brands of shingles
42% of customers recommend
Very Satisfied

8

Somewhat Satisfied

1

Neutral

2

Somewhat Unsatisfied

1

Very Unsatisfied

9
The opinions expressed in these reviews are the opinions of consumers that submitted reviews to Roof.info. They do not necessarily represent the opinions of Roof.info.
Read more about Elk shingles
Read reviews of other Shingle brands
Write a review
---
Date created: 2020-10-21 Name: L E Price
Location: Springville, Al
Model: Prestigue plus highdefinition

Satisfaction Rating:
Review
:
"The Best there Is"
Beautiful and durable. This class 4 roof is now 15 years old and looks like new. Solid and is extremely strong.
---
Date created: 2020-06-05 Name: F.Rackey
Location: Sun City calif.
Model: Prestige II

Satisfaction Rating:
Review
:
"No good"
We had these shingles installed in 2003 they are suppose to be a 30yr shingle but, turns out they are " lown-Out" roofer term for loss of grands and surface cracks and fibers showing threw after 17 yrs, so we are seniors hoping the roof would last the rest of our lives now big expense and the installer is no longer in business... very sad product.
---
Date created: 2018-10-31 Name: Terry Figueredo
Location: Shallotte,NC
Model: 3 tab Weatherwood

Satisfaction Rating:
Review
:
"Merger Fail!"
GAF-Elk merged in March 2007 with GAF suppose to be backing warranties. I bought my house from a contractor in Aug. 2007. He broke ground in March and completed the house around mid June. The roofer is certified with GAF. These shingles have a 25 yr. warranty at the 10 yr. point they started to look like crap. Black streaks everywhere, then a storm blew through and I lost several shingles due to them not having sealed! When I went on the roof to make repairs I noted the roofer nailed to high in some places and also one side of my roof the majority of shingles didn't seal. There's no excuse for this in the deep South in Spring!!! Can't get the certified roofer to return my calls. I spoke to his office assistant, explained all the problems with roof and she assured me he would be in contact. There was a class action lawsuit on many of these shingles, apparently I missed out! This year, 2018 I look up at roof and so much asphalt granules are missing shiny spots of fiberglass are showing all over the place. Much to my pleasure Florence blew through my area in Sept. and I lost approx. 60 shingles off just that one side. I'm now getting a new roof but, I will definitely avoid anything made by GAF along with their certified roofers!
---
---
Date created: 2018-08-24 Name: J caperro
Location: Buffalo, ny
Model: Camelot

Satisfaction Rating:
Review
:
"Horrible"
A 30 year warranty. not after 5 years shingles started falling apart and falling off roof. Naturally installer out of business. Had a metal roof put on.
---
Date created: 2017-05-25 Name: E M Scott
Location: Rocky Point, NC
Model: 30-year architectural

Satisfaction Rating:
Review
:
"22 years and could go more"
Installed Elk 30-year architectural shingles in winter of 94-95. Walked on the shingles many times, installing a solar hot water system, a flat antenna, a second power ventilator, a change out of some solar tubes, etc. Shingles held up very well and could easily do another 4-5 years. Very satisfied.
---
Date created: 2015-07-05 Name: L. Timshina
Location: Hallettsville, TX.
Model: Prestique

Satisfaction Rating:
Review
:
"Happy to get rid of them"
This roof is the middle of 3 grades of Elk Prestique, just below the top of the line architectural grade shingle. South Texas, roof facing east- west with occasional strong winds north-south, but no extraordinary storms. After a few years, winds would break off a tab of the shingle. The number has increased to recently to 100 tabs from a strong wind. The granules loosened at an increasing rate yearly until this year when unusual heavy rains beat off all the granules. The roof is 22 years old. I believe the stated life expectancy was at least 30. No leaks, but it is the last days of the shingles. I do not know if this is good service or not or how it compares to other shingles. At the time these shingles were installed, the Elk shingles were highly touted as being superior and I am surprised at the rapid deterioration. It seems that there is a limit that when reached, the shingle wears out quickly.
---
Date created: 2015-05-26 Name: BG
Location: Orlando, FL
Model: 40 Year Architectural

Satisfaction Rating:
Review
:
"Elk Shingle Problems"
New Elk 40 year architectural shingles installed 2004. Already showing signs of extreme wear. Pitting and heavy granular loss. Currently filing a claim through GAF.
---
Date created: 2014-08-31 Name: Neal Z
Location: Houston Tx Area
Model: Mid-High Grade Shake

Satisfaction Rating:
Review
:
"Elk Shingles at 18 years Gulf Coast weather"
My Elk shingle review at 18 years. I bought a fixer-upper in 1996. Houston Area. Gulf Coast weather is hot and often wet. The front of the house faces north. The back faces south. A local teacher was doing roofing during his summer break. He had high school kids working for him. He was nice enough and gave me a decent price. He recommended Elk brand which is now GAF / Timberline. I bought a mid-upper range shingle with shadows that looks like grey shakes. 30 year warranty. The shingles lost a lot of grain/gravel for the first 5-10 years. This sloughing tapered off somewhat as I approached the 10 year mark. We lost some fencing around the house in 2005 with Hurricane Katrina. Then came Hurricane Ike in 2008.(12 year roof) I lost quite a few shingles but what I noticed was that the contractor did not remove the cellophane from the sealing/tar strip on the back of most of the shingles. Shingles blowing off came from a poor install job! I will watch the next roofing crew carefully!! I have had many roof leaks from 12 to the 18 year mark on the back (South) side of my house. I caulked most of them up but I must now get at least half of the roof replaced. The shingles themselves are in Okay shape. They don't look ratty yet. There has been some streaking and darkening. They never sealed. I don't know if this was due to bad installation but the tabs never sealed. I must replace the back half of my roof. The front half looks Okay but does not leak. I am going with white on the south side because the energy savings will be significant and my attic temp will be about 10 degrees warmer than outside, not 50 degrees warmer than outside! I measured. The energy savings could be more than 100 per month. I will probably have to re-do the north side in a few years. It is a wait and see game. I keep and eye on the roof and attic wood. I am looking at Owens Corning mid-high grade for my next batch of shingles and you can bet I will watch the contractors like a hawk when the put the roof down! I am going to the local library and checking back issues of Consumer Reports to see what the long lasting shingles are! I appreciate the reviews written by Professional Roofers. Bottom line: I am getting 18 years out of a 30 year shingle with a lot of leaks and caulking on the back side of my house. 2.5 Stars. The front side looks okay with no leaks that I can see. No curling or ragged shingles yet. I am told that the front side will need replacing in the next few years. 3 Stars. I certainly could do worse as there are some bad shingles out there. I am trying to find better quality and get 30 years or better out of my next roof. I wonder if 30 years is possible with Gulf Coast weather.
---
Date created: 2014-01-24 Name: M. McCoy
Location: Minden, Nevada

Satisfaction Rating:
Review
:
"Prestige"
I had my Elk 50 year roof installed in the dead of winter 2004. I was advised by my roofer that there may be a problem with the adhesive sticking since the temperatures were below freezing and there was alot of snow. My roof has performed exceedingly well. I am in the process of having another 50 year Elk roof installed since I had an attic fire, had I not had a new roof installed and the old wooden shingles removed my entire house could have been lost. I love you Elk Brand Roofing!
---
Date created: 2013-09-13 Name: Herb Sullins
Location: Houston Texas

Satisfaction Rating:
Review
:
"Still look brand new"
We had elk shingles put on eight years ago and they still look brand new and have not faded.