Consumer Reviews of
Elk shingles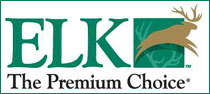 Read 21 Elk Shingle reviews or write your own review.
Popularity:
#
4
of 18 brands of shingles
42% of customers recommend
Very Satisfied

8

Somewhat Satisfied

1

Neutral

2

Somewhat Unsatisfied

1

Very Unsatisfied

9
The opinions expressed in these reviews are the opinions of consumers that submitted reviews to Roof.info. They do not necessarily represent the opinions of Roof.info.
Read more about Elk shingles
Read reviews of other Shingle brands
Write a review
---
Date created: 2013-05-15 Name: J. DENNISON
Location: arcadia, mo

Satisfaction Rating:
Review
:
"DON'T BUY GAF-ELK SHINGLES"
We had elk shingles installed in may of 2007 on a mansard roof by a very experienced roofer that has worked for us for 20 years. As soon as they were installed, they started falling off. We contacted gaf and got 4 or 5 excuses as to why they were comming off. The shingles never did seal. They split and the bottom half of the shingle fell off leaving the tab still attached. We will never buy gaf shingles again nor will our and other roofer in our area install gaf shingles. Their company is one of the worst companies for warranties. Being senior citizens, having to replce a roof is quite expensive, we brought 30 year shingles thinking they would last. Beware of gaf and anyone associated with them.
---
Date created: 2012-08-01 Location: McMinnville, OR
Model: Timberline (50 Yr. fiberglass/co

Satisfaction Rating:
Review
:
"The shingles on my roof are great"
My shingles are a 50 yr fiberglass/comp shingle. We recently put on an addition, so the roof is of two ages. The existing house was re-roofed 6 years ago. The addition was built two summers ago. We were able to match the Brand, style and color (phew!). The older shingles were from the Elk Corp., just before it was purchased by GAF. The new ones are GAF. The new and old are a perfect match. These are thick, heavy, stable shingles. They are nicely patterned to resemble "real" shingles. The thicker shingle, and the pattern in it look much better than a plain flat shingle. They look good. I thought the 50 year shingles were very reasonably priced when compared to a 20 or 30 year shingle. As I recall, only 5% more than the 30 year. We have had NO issues, period. We haven't had any Extreme wind (for here). I think the highest wind gusts were about 85mph. A couple storms a year with gusts 50-60 are normal. Everything stayed nice and tight. (unlike my neighbor's garage, who bought "cheap" ones) Summer - no problems. Snow - no problems. Rain - lots of rain, wind & rain, no problems. Ice / silver thaw - no problems. No curling, no loose edges, none have blown away. Would I buy them again? Yes! I already did. I would recommend them highly. If I ever build again, I would look at these first. I expect to be dead, buried and forgotten before there are any issues with this roofing!
---
Date created: 2011-12-24 Name: B. Borer
Location: Hampstead, NC

Satisfaction Rating:
Review
:
"Ilk /GAF shingles"
The Ilk/GAF shingle I had installed did not hold up to expectations. The guarantee was for 25 years. After 15 years they began to crumple, curl, crack and loose granules. Three roofers told me I need a new roof. I filed a claim with Ilk/GAF, paid $150.00 to a roofer to remove two shingles to send back to them for evaluation to support my claim. My claim was denied. Here I am again, 5 years later, having a new roof installed because of the same reasons. Gaf took over ilk so I filed my claim with them. Had to send tow shingles again but the shingles couldn't be taken off the roof in one piece. They crumbled when we touched them so I had to send pieces of the shingle. Another $150.00 spent. Plus postage. Waiting for outcome. Told by experienced roofer, don't get my hopes up, he has never heard of anyone filing a claim with gaf who won his case.
---
---
Date created: 2011-12-03 Name: R. Walter
Location: Seneca, S.C.

Satisfaction Rating:
Review
:
"Will not honor warranty"
Shingles are 10 years old, I have had shingles blowing off for 5 years. The tabs were not sealing. It is only happening to one part of the roof. The rest of the shingles are fine. I have had 3 roofers inspect the roof and they said the shingles were not sealing. I sent samples to Elk two time. On both occasions they said installation problems. It is funny the whole roof was installed by the same roofer but had a bad installation on one part of the roof. Elk will not honor their warranty. Will never have elk again.
---
Date created: 2011-10-24 Name: Sherril Stringfellow
Location: Nassau Bay, Texas
Model: Elk Prestique II

Satisfaction Rating:
Review
:
"ELK Prestique II"
51 squares of Elk Prestique II were installed on my roof. The granules immediated began coming off. My roof now is very shiny, with very little granules. The claim was immediately denied by GAF, who says my shingles were made by Owens Corning. Their lab says they were unable to identify the manufacturer, but the receptionist Stacy Perl and her "supervisor" Linda B. say they were from Owens Corning! Passing the buck, no help, no warranty, no service. Beware of GAF and their warranty. The claims are immediately denied on all first attempts as their apparent policy.
---
Date created: 2011-05-01 Location: Somerset, Ky
Model: 0481258

Satisfaction Rating:
Review
:
"Roofing isn't easy"
I have lived at the same location for the past 10 plus years. I had never had a roofing problem until 2 years ago when i had a tree limb snap out of a tree in the back yard during a powerful storm and do alot of damage to my roof. Tearing up 2 bedrooms, and a bathrooms roof. After replacing most of the framing the next step was to replace all of the broken and damaged shingles. So i did a lot of research online and found out a bunch of interesting things about shingles i had never known. After learning about all of these different types and brands of shingles it was a hard decision to make but i finally went with the brand name elk shingles. The best bang for your buck in my opinion. Good quality and also comes with a warranty, you can also pay extra for the longer warranties. In my opinion Elk is the way to go if you can afford it. Not had a single problem since. Not to bad for my first roofing project i'd say.
---
Date created: 2011-02-06 Location: Pittsburgh, PA

Satisfaction Rating:
Review
:
"The wind is blowing, but my roofing is staying put."
Where I live the wind is very strong on top the hill. So having a strong roofing foundation is always good. The shingles that are on the house are about 2.5 years old and never had I have to replace one. With heavy winds and strong rains never has the roof leaked or a shingle blow off. The color is amazing and nothing as of right now would I say that i dislike about my shingles. If I ever needed to replace my roof or a grouping of shingles I would 100% go with ELK again.
---
Date created: 2011-01-23 Location: Torrington, Wy

Satisfaction Rating:
Review
:
"30 years and going!"
The shingles we have used have been up there for the past 30 years. The house itself is nearly 70 years old and we've yet to have even the most minor leaks. I am not a carpenter but I do know that shingles normally last 20 years maximum. The mileage of these shingles is nothing short of amazing. Eventually I may have to re-shingle the house and even if I pay somebody to do it, I'll provide the shingles and it will be Elk brand if I can find them in the area. To be honest, I barely even remember their color and only remind myself when I clean out the gutters every fall. Not a single one has fallen down that I've seen. Two years ago I helped a friend work on their roof and they ended up bugging me until I figured out what brand mine were. As I've had no problems, I have no real complaints.
---
Date created: 2011-01-21 Location: Susanville, CA

Satisfaction Rating:
Review
:
"Elk shingles are the best"
I had Elk brand shingles put on my house 3 years ago. The shingles are very tough and sturdy. They are rated for 30 years and i believe they will probaly last longer than that. I am a former roofer so I know a little about a good product. I like that the tar strip on the bottom actually works like it is supposed to. If i had one complaint about the product it would be the price, but that could be the store I got them from. I have had no repairs as of yet, and I have been on the roof just to check it out. I would definently recommend them to a friend for the fact that they last and are very easy to maintain and repair if ever needed. On a scale from 1-10 I would rate them a 9. They are only second best to a higher quality Elk shingle.
---
Date created: 2010-06-10 Name: ROBERT F .MINOTT
Location: MIAMI FL.

Satisfaction Rating:
Review
:
"very poor products"
Elk ASPHALT SHINGLES IS OF EXTREME POOR QUALITY. THE SHINGLES ARE BRITTLE AND DISCOLORED AFTER 4 YEARS. ELK CUSTOMER SERVICE IS INSULTINGLY INEPT. 40 YEAR WARRENTIED SHINLES WAS NOT HONORED BY ELK.