Consumer Reviews of
Owens Corning shingles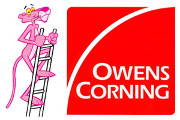 Read 76 Owens Corning Shingle reviews or write your own review.
Popularity:
#
2
of 18 brands of shingles
69% of customers recommend
Very Satisfied

48

Somewhat Satisfied

5

Neutral

1

Somewhat Unsatisfied

3

Very Unsatisfied

19
The opinions expressed in these reviews are the opinions of consumers that submitted reviews to Roof.info. They do not necessarily represent the opinions of Roof.info.
Read more about Owens Corning shingles
Read reviews of other Shingle brands
Write a review
---
Date created: 2020-05-27 Name: Wayne Simmons
Location: Houston, TX
Model: Oakridge Lifetime

Satisfaction Rating:
Review
:
"Happy Builder"
I have been using Owens Corning Oakridge on my homes for the past 10 years and have had zero issues or homeowner complaints. I tried a budget brand for about 6 months and it was nothing but unwanted headaches and upset homeowners. You get what you pay for with Owens and in my opinion is worth an extra few bucks. Reading through some of these comments, it sounds like some of these homeowners think that a manufacturer is supposed to cover hail and hurricane winds. They need to call their insurance foe "acts of god" because the manufacturer covers their defects.
---
Date created: 2020-05-26 Name: ginny gibbs
Location: Moreau New York
Model: Oakwood

Satisfaction Rating:
Review
:
"50 year Shingles made it 16 years"
I had my Owens Corning roof installed in 2004 and 16 years later it has cracks. I contacted the company thinking well at least they will pay for the shingles although I will have to pay for the labor but ok... These people decided that my roof is not their fault not once but twice. I have had 3 roofers over to look at my roof and they all say the same thing that it is the shingle not the installation. I feel cheated... During a time when everyone is having a financial crisis I think it is sad to see such a well known name not following through with their warranty. I think the entire thing was a scam.
---
Date created: 2020-03-14 Name: L Maxwell
Location: Sedro Woolley, WA

Satisfaction Rating:
Review
:
"Bad Product"
Warning, Warning Owens Corning Roofing is crap. After 14 years, my 40 year shingles are falling apart, splits, cracks, missing granules, and seals coming up... They say its not a defective product? Crap product and they don't stand behind their product. Buy your roofing from a better dealer. I am sure Owens Corning will delete this post soon, but I hope a few people will see this and buy somewhere else. I will also continue to repost as long as I can and everywhere I can... Buyer beware
---
---
Date created: 2020-02-07 Name: Ian Blackwell
Location: Charlotte, NC
Model: Oakridge

Satisfaction Rating:
Review
:
"An absolute nightmare!"
I installed 51 squares of Owens Corning Oakridge Shingles (Color Onyx Black) on my home in 2013. After a roof inspection about six weeks ago, I discovered that all of the shingles are breaking down and showing fibers. Some of the shingles are worse than others. I contacted Lowes which instructed me to file a claim with Owens Corning because this was not normal "Wear and Tear". I filed a claim and received a box requesting many pictures and 2 shingle samples. I gathered all of the information including the pictures, claim form and samples. I shipped the package off via UPS. Keep in mind that I was told that I would be reimbursed by Owens Corning up to $150 for the cost of the shingle samples (Roofers Labor). I received a call after six weeks from OC that after careful review in their "LAB" that there was nothing wrong with the shingles. They denied the claim. They also never reimbursed me for the shingle samples. I have multiple roof inspection reports that clearly state that this is not normal wear and tear nor damage from "Acts Of God". Do your self a favor and stay away from OC products. Their product is garbage and so is there customer service. Save yourself the money and headache! I am out over $12,000 after I install a new roof.
---
Date created: 2019-12-24 Name: Don Anderson
Location: Nicholasville ky
Model: Oak Ridge

Satisfaction Rating:
Review
:
"Defective Shingles"
Owens Corning went above and beyond our expectations and replaced the defective shingles on our home. We couldn't have been treated any nicer and were very pleased with the results.
---
Date created: 2019-10-29 Name: Mark A
Location: Illinois
Model: Duration Premium

Satisfaction Rating:
Review
:
"Very nice. I highly"
Hail damage on my fairly new home. i replaced my roof using a contractor and we chose Duration Premium which were about 310 lbs per square! These shingles were put on my ranch home one story in 2014. They have held up very well. Beautiful and i highly recommend OC Duration or Premium like mine. Estate gray on my stucco home. I believe they will last 30 years or more and that's damn good these days. None last 50 as they claim. Most last 20 if you are lucky. So buy Duration and that nailing strip is great. Make sure you get a good roofer. Do the ice shield. Don't be cheap.
---
Date created: 2019-08-29 Name: Lee
Location: Cherry Hill, NJ
Model: Duration

Satisfaction Rating:
Review
:
"Best Sealant"
This sealant is like super glue! Once it sets, its set!
---
Date created: 2019-06-18 Name: Rodney McGee
Location: Shelby
Model: Asphalt 3 tab

Satisfaction Rating:
Review
:
" A 15 year singles called a 25 year"
This company use to make a shingle that last 20 to 25 years,,then they cut the quality and the thickness of the shingles and call them a 25 year shingle. After less than 10 years the shingles start changing color and your roof will look like a checker board. When you call you call about the warranty, they will send some flunky to take 2 shingles,that makes your roof look even worse because now you have,what looks like a patch job and the flunky company they send to get 2 shingles will damage another shingle above the ones they take out... I bet there made in China,because its like Chinese quality now. America need another roofing shingle MFG. company, because, they are of bad quality. The warranty is near worthless..
---
Date created: 2019-05-21 Name: Michael Jarema
Location: mount prospect, il
Model: Oakridge pro 30

Satisfaction Rating:
Review
:
"Stay away"
Installed in 2006, by 2015 fiber glass underlayer was showing through. Edges also. Got settlement pro rated, but still have to pay for a whole new roof. Another 10k I shouldn't have had to spend.
---
Date created: 2018-10-16 Name: J. Smith
Location: California

Satisfaction Rating:
Review
:
"Tobacco Juice"
Our shingles are brown and brown is running down the roof when it gets wet and staining our driveway. Called Owens. They said I could file a claim, but it will be denied. It's just something that happens! Now we have to hire someone to remove the stains. They're no help. And why do we have to deal with this? They should be taking care of it. Never, never use Owens. If for no other reason than they won't back their product and help you out.