Consumer Reviews of
Owens Corning shingles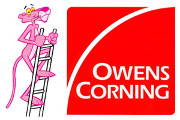 Read 82 Owens Corning Shingle reviews or write your own review.
Popularity:
#
2
of 18 brands of shingles
67% of customers recommend
Very Satisfied

50

Somewhat Satisfied

5

Neutral

1

Somewhat Unsatisfied

3

Very Unsatisfied

23
The opinions expressed in these reviews are the opinions of consumers that submitted reviews to Roof.info. They do not necessarily represent the opinions of Roof.info.
Read more about Owens Corning shingles
Read reviews of other Shingle brands
Write a review
---
Date created: 2019-12-24 Name: Don Anderson
Location: Nicholasville ky
Model: Oak Ridge

Satisfaction Rating:
Review
:
"Defective Shingles"
Owens Corning went above and beyond our expectations and replaced the defective shingles on our home. We couldn't have been treated any nicer and were very pleased with the results.
---
Date created: 2019-10-29 Name: Mark A
Location: Illinois
Model: Duration Premium

Satisfaction Rating:
Review
:
"Very nice. I highly"
Hail damage on my fairly new home. i replaced my roof using a contractor and we chose Duration Premium which were about 310 lbs per square! These shingles were put on my ranch home one story in 2014. They have held up very well. Beautiful and i highly recommend OC Duration or Premium like mine. Estate gray on my stucco home. I believe they will last 30 years or more and that's damn good these days. None last 50 as they claim. Most last 20 if you are lucky. So buy Duration and that nailing strip is great. Make sure you get a good roofer. Do the ice shield. Don't be cheap.
---
Date created: 2019-08-29 Name: Lee
Location: Cherry Hill, NJ
Model: Duration

Satisfaction Rating:
Review
:
"Best Sealant"
This sealant is like super glue! Once it sets, its set!
---
---
Date created: 2019-06-18 Name: Rodney McGee
Location: Shelby
Model: Asphalt 3 tab

Satisfaction Rating:
Review
:
" A 15 year singles called a 25 year"
This company use to make a shingle that last 20 to 25 years,,then they cut the quality and the thickness of the shingles and call them a 25 year shingle. After less than 10 years the shingles start changing color and your roof will look like a checker board. When you call you call about the warranty, they will send some flunky to take 2 shingles,that makes your roof look even worse because now you have,what looks like a patch job and the flunky company they send to get 2 shingles will damage another shingle above the ones they take out... I bet there made in China,because its like Chinese quality now. America need another roofing shingle MFG. company, because, they are of bad quality. The warranty is near worthless..
---
Date created: 2019-05-21 Name: Michael Jarema
Location: mount prospect, il
Model: Oakridge pro 30

Satisfaction Rating:
Review
:
"Stay away"
Installed in 2006, by 2015 fiber glass underlayer was showing through. Edges also. Got settlement pro rated, but still have to pay for a whole new roof. Another 10k I shouldn't have had to spend.
---
Date created: 2018-10-16 Name: J. Smith
Location: California

Satisfaction Rating:
Review
:
"Tobacco Juice"
Our shingles are brown and brown is running down the roof when it gets wet and staining our driveway. Called Owens. They said I could file a claim, but it will be denied. It's just something that happens! Now we have to hire someone to remove the stains. They're no help. And why do we have to deal with this? They should be taking care of it. Never, never use Owens. If for no other reason than they won't back their product and help you out.
---
Date created: 2017-09-29 Name: David Rae
Location: Morrisburg, Ont.
Model: Sand dune

Satisfaction Rating:
Review
:
"Not even the same color as advertised"
I wanted to replace my 15 year old roof with OC sand dune. I went with this color based on there color sample online. My old roof color was two tone brown, so I thought sand dune was the perfect match. Not even close. It's more like beige and grays. Called Owens corning to see what they had to say. All they said was that they were sorry!. Don't trust the online samples for colors.
---
Date created: 2017-01-04 Name: mary Milburn
Location: Saint Petersburg
Model: Duration

Satisfaction Rating:
Review
:
"Very Nice"
In December of 2016 we had our roof replaced. It was eighteen years old and we had several leaks repaired during the last couple of years, so it was time. I researched roofers in the Tampa Bay Florida area extensively and believe me, there are many. We chose seven roofers for estimates. Dean Roofing of Clearwater was chosen for the job because of their willingness to explain the steps and everything else that went with it. Even questions of which we had plenty. We decided on the platinum warranty for fifty years with Owens Corning Duration Corporation shingles. The group of young men who came to do our roof were courteous, polite, friendly, knowledgeable, and professional. The roof was finished in a reasonable amount of time. Roof looks very nice and the county inspector was very impressed. The cost was within reason to other roofers and we did not have to pay until the job was completely finished. Are there nails in the yard? Yes Let's be realistic- have you ever dropped something? Is it always easy to find? Well, nails fall in bushes, holes, along borders and in flower beds anywhere their magnetic rollers can not go. I took a large magnet on a string to find the nails to remove them. Good job Dean Roofing of Clearwater. Thank You, Dave and Mary
---
Date created: 2016-12-08 Name: B Hughes
Location: Colorado Springs, Co
Model: Trudefinition Duration

Satisfaction Rating:
Review
:
"Bad Color"
Had my roof done a month ago, ordered sand dune trudefinition duration. Should be a mix of light and darker browns and tans. Looks gray black and a spot of tan here and there. No word if they will replace them. Now I have to wait to paint my house to match. Had my fireplace stucco tan and they sent tan paint to paint the vent pipes so they what color it should have been. If there is any one out there with same problem let me know.
---
Date created: 2016-09-24 Name: buddy
Location: kentucky
Model: Brookville

Satisfaction Rating:
Review
:
"Owens Corning Shingles problems"
Bought a new spec house (7 years old) from a builder that has OC Brookville shingles. Some of the shingles have worn off the asphalt on the leading edge to where the fiberglass underlayment is exposed. Also the shingles have faded differently in streaks. Filed a warranty complaint with OC; replacement cost $23000, warranty settlement $2550!! I plan to sue. Please contact me if interested in a class action law suit.