Consumer Reviews of
Owens Corning shingles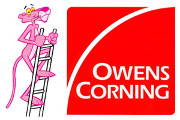 Read 83 Owens Corning Shingle reviews or write your own review.
Popularity:
#
2
of 18 brands of shingles
66% of customers recommend
Very Satisfied

50

Somewhat Satisfied

5

Neutral

1

Somewhat Unsatisfied

3

Very Unsatisfied

24
The opinions expressed in these reviews are the opinions of consumers that submitted reviews to Roof.info. They do not necessarily represent the opinions of Roof.info.
Read more about Owens Corning shingles
Read reviews of other Shingle brands
Write a review
---
Date created: 2012-05-22 Location: South Daytona, FL
Model: AR3-Tab Shingles

Satisfaction Rating:
Review
:
"Roof Shingles Long Lasting and Look Great!"
Our Owens Corning shingles have been on the roof of our home for 8 years. They were easy to install by my husband and a friend of ours who is a handy-man. I love the color of the shingles and their long-lasting durability even in Florida heat, wind and rain. The only thing I don't like is that the color is fading over time but this is Florida so probably to be expected. We have had to replace a couple of shingles when a large tree branch fell on our roof about 3 years ago. The repair went well since we had some shingles left over from the install. My husband was able to replace the damaged shingles by himself in just a few hours time. I would definitely buy this same brand again or suggest it to a friend. I may choose a lighter color next time because of the fading.
---
Date created: 2012-05-18 Location: Evansville, IN
Model: PM12

Satisfaction Rating:
Review
:
"Good not great shingles"
I've owned these shingles for a little over 5 months now and have had zero problems with them. The reason I bought them was because we recently had to replace the original shingles on the 25 to 35 year old house we bought about 5 years ago. These shingles were easy to install, unlike the ones I just took off of the house which were a pain and took forever, and are a little bit above average in quality and consistency from shingle to shingle. Other than the consistency there is nothing too special about them, just a normal shingle with 3 tabs that are easy to cut if needed, but they get the job done. They looked great on house and the store salesman said they go good on almost any house with the right shade to them. I would by this product again if I had another house to shingle.
---
Date created: 2012-05-17 Location: Felton, DE
Model: ASTM D 228

Satisfaction Rating:
Review
:
"Oakridge Shingles are great"
We have owned the Oakridge Shingles for almost seven years now. To this day, we have not had one problem with these shingles. They have held up extremely well; through a mini-tornado, tropical storms, a hurricane, and intense heat and humidity. I must say, the shingles look almost as good as the first day they were installed; not one has buckled or peeled away from the roof. Even though we do not have any large trees in our development, I frequently check the gutters on my house. Over the years, I have noticed very minimal sand run-off from the shingles. Another great feature is that the shingles are guaranteed to resist the growth of algae. I have noticed that many other homes in our development have problems with algae and moss taking over the siding and roofing, I am glad that i dont have to worry about that. The warranty is limited lifetime, but honestly, I do not foresee ever having to utilize it. I couldn't be happier with the roof over our heads! As a homeowner, there is always something around the house that needs fixed. It's truly nice to know that I don't have to worry about climbing up on my roof to make repairs or for preventative maintenance measures. I only wish that more products were made with the quality of my roof!
---
---
Date created: 2012-05-17 Location: Lone Grove, Ok
Model: 25 yr Supreme

Satisfaction Rating:
Review
:
" A Reliable Set of Shingles."
There was a bad hail storm in our town last year and we ended up having to replace our roof. The roofers used Owens brand shingles and we have not had one probelm with them at all. Our area is prone to bad thunderstorms and hail and so far they have withstood everything that has been thrown it's way. We have had the shingles over a year and they don't seem to be leaking at all. A bad thing about the shingles though is they only are rated to 60 mi an hour winds and unfortunately in Oklahoma it is not uncommon for winds to be higher than that. If they wind gust are too much they will come up. When that happens either the homeowner has to nail them back down or hire someone else to do it. I have recommended the same brand of shingles and roofers to a friend who also had hail damage. She is satisfied with the product as well.
---
Date created: 2012-05-17 Location: Denison, TX
Model: Premium Cool

Satisfaction Rating:
Review
:
"Owens Corning roofing shingles can't be beat for quality."
I have been a homeowner for thirty years and been through a few roofs in that time. I got the Owens Corning shingles after doing some internet research and comparing brands. I have had these particular shingles on my roof for about three months now and love the color and protection they afford. "Harbor Fog" was a different color that I would normally choose, but the color compliments my house. The shingles have held up well against some much needed heavy rain we have recently had in Texas. The only drawback is the price, but the old saying, :you get what you pay for" rings true with roofing shingles. I have yet to repair or replace the shingles and would certainly recommend this line to friends. I have recommended them to my neighbors to get them for the color choice, strength and good reputation this company has. When it is time to replace the roof again, hopefully not for many years, I plan to go with the same company and have the same good results.
---
Date created: 2012-05-17 Location: Sevierville, TN
Model: I don't know

Satisfaction Rating:
Review
:
"Installing a New Roof"
In September of 2009, my husband and I built a two-stall garage that attached to the house. With the house having 20 year old shingles, it was time to replace them with new. At first, the idea of having a metal roof was extremely appealing, but the cost was too much for our budget. The most reputable brand of Owens Corning asphalt shingles was relatively inexpensive and we had positive past experience with them. So we chose the asphalt shingles over the metal shingles. Since we had done the construction on the garage ourselves, using Owens Corning shingles was the best choice because they are easy to install. What I dislike about our choice is they are time consuming to install. Also asphalt shingles are somewhat easily blown off during high winds or storms requiring frequent repair. However, I am satisfied that we purchased the best product within our budget for our home. With the advantage of the 20 year warranty, I would definitely recommend Owens Corning to others.
---
Date created: 2012-05-17 Location: albuquerque nm
Model: True Definition Duration Shingle

Satisfaction Rating:
Review
:
"Not a complaint."
its been great. the shingles are 2 years old and no issues.
---
Date created: 2012-04-16 Name: James
Location: Edmonton Alberta
Model: Duration

Satisfaction Rating:
Review
:
"The best shingle I have yet to install"
I'm a contractor who would strongly recommend these shingles to anyone looking for a quality roof. I have worked with many different brands in the past. And Owens Corning specifically the Tru Def Duration series are the best. They lay flatter , they use an esbs sealing strip which is extremely strong , They also use a nailing strip " surenail " The only shingle I know of that has a wind rating of over 200kmh with only 4 nails. If these blow off before you roof does then I would be questioning the installation. Know anyone that needs a roof? Go Owens Corning.
---
Date created: 2012-03-03 Name: e brubacher
Location: moorefield ontario

Satisfaction Rating:
Review
:
"shingle blowoff"
Two and half years after installation lost three sections of roof to a 50kmh winds what a joke this is for a 130mph wind rating would never put this junk back on again even if it was free.
---
Date created: 2012-01-16 Location: Jamestown, TN
Model: PM41

Satisfaction Rating:
Review
:
"It is Great Living in the Dri"
I bought these shingles from our local Lowes store approximately four years ago. I got them to replace the old worn out shingles on my mom's little cabin that is located next to my own house. In addition to having an affordable price they come with a 25 year warranty. I guess my favorite thing about them is the fact that they are a three tab shingle which was easy to install and they look great once you are done installing them. So far they have been able to withstand every storm that mother nature has sent our way. These shingles are rated to withstand at least 60 mile per hour winds. However, I know for a fact that we have had a couple of storms where the wind was stronger than that. Which is why I am so happy with the fact that I have not had to replace any of them so far. Which is why I am very happy with their performance which has more than exceeded my expectations.