Consumer Reviews of
Owens Corning shingles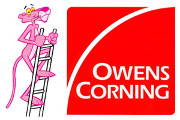 Read 82 Owens Corning Shingle reviews or write your own review.
Popularity:
#
2
of 18 brands of shingles
67% of customers recommend
Very Satisfied

50

Somewhat Satisfied

5

Neutral

1

Somewhat Unsatisfied

3

Very Unsatisfied

23
The opinions expressed in these reviews are the opinions of consumers that submitted reviews to Roof.info. They do not necessarily represent the opinions of Roof.info.
Read more about Owens Corning shingles
Read reviews of other Shingle brands
Write a review
---
Date created: 2011-06-01 Location: Bellevue NE
Model: Laminate Amber Fiberglass

Satisfaction Rating:
Review
:
"Owens Roofing Shingles are great shingles"
Owens Corning Laminate Amber Fiberglass Roofing Shingles are a overall great product. I have had them on my roof for a year now. Even though they were purchased recently I can tell that they are a great quality and very durable. They have been able to deal with all sorts of weather including a lot of snow and high wings. I like the color and the amount of options I had when purchasing. I also love how easy they were able to be installed. The only flaw I would say they have is that they are affordable but I think they could have been a little cheaper. I havent had to change anything since installation. There have been no repairs done to them at all. Overall I would recommend to a fried for sure. Even though they are a tad bit high I would purchase this item all over again.
---
Date created: 2011-05-28 Location: Pensacola, FL
Model: 304013

Satisfaction Rating:
Review
:
"These are pretty good shingles"
These shingles were installed on January 22, 2011. I love the look that they have and the ease of installation. The coloring, as well as the texture of the shingles was very good, and my wife loves them as well. I get compliments from all my neighbors on how great of a job I did. I have no clue what I was doing, but looked online and was able to redo my whole roof in a day. I am very satisfied with these shingles, and I think they will last a long, long time. I would definitely recommend these to anyone in the market for shingles. There is no doubt in my mind that these shingles are top of the line quality, and at a reasonable price too! There is no sense in buying shingles that are twice the price of these that look just as good. Anyone in the market for shingles....GO FOR GOLD WITH OWENS SHINGLES!!!!!
---
Date created: 2011-05-28 Location: Dundas, MN
Model: SA01

Satisfaction Rating:
Review
:
"Owens Corning Review"
I have had the Owen Corning Fiberglass roofing on my house for Three years now. It was a great investment. Thing that I like the most about the Owen Corning Shingles is that there is a 25 year warranty on the product and can handle wind 60 MPH. So far in the three years that I've had my new shingles I have not had to do any repairs. And this is after more then a few storms since the installation. They look just as good as they did as the day they were installed. I don't have any dislikes about my product protecting my investment. I would highly recommend to anyone to go with Owen Corning Shingles you will not regret the decision.
---
---
Date created: 2011-05-28 Location: Grand Rapids, MI
Model: DN59

Satisfaction Rating:
Review
:
"My Roofing Shingles Rock!"
My Roofing Shingles Rock! First off there a Laminate Amber Fiberglass Roofing Shingle. They have Limited lifetime warranty they have a crazy 130-MPH wind resistance limited warranty!! High-performance, dimensional laminate shingles Extensive collection of soft color blends. Basically my roofing shingles rock! Best roofing shingles I ever owned. Love these because no rain gets in ever.
---
Date created: 2011-05-28 Location: Muskegon, MI

Satisfaction Rating:
Review
:
"Owens Corning 3-Tab Estate Gray Fiberglass Roofing Shingles"
I purchased these shingles from Lowe's home improvement store in the Summer of 2010. I installed them on an addition to the house that had begun to leak. These shingles are very easy to work with and very good quality. A year later, they are still looking great and haven't really faded a bit. That being my first time roofing, I liked that there were simple, easy to follow instructions on the packs of shingles, which I have found to be absent on other brands. The only downside I could see, would be that other brands seem to sell a couple more square feet of product for the same amount of money. I have since used the leftover shingles to repair portions of my garage roof, and they worked well. I would recommend these shingles to a friend, along with any other Owens Corning roofing material.
---
Date created: 2011-05-21 Location: Phoenix, Arizona

Satisfaction Rating:
Review
:
"Owens Corning 3 Tab Fiberglass Roof Shingles"
This review concerns the Owens Corning Fiberglass roof shingles. I have owned these shingles for around 3 years now, and overall I have been satisfied. The shingles I have installed are grey in color and lay flat on the roof for a flat, smooth unobtrusive look, which is perfect for my neighborhood. They included a 25 year warranty, but thus far have not given me any trouble, such as leaks or damaged shingles, so I doubt the warranty length will be an issue. My home is in Arizona where there is not much rain so algae growth on the shingles is not an issue as it is in other, wetter, parts of the country. According to the manufacture website, the shingles are also available in multiple colors which is great for various home paint shades. When the time comes to repair my roofing shingles due to age, I will not hesitate to use these 3 tab estate shingles again for my roof. Owens Corning has my vote!
---
Date created: 2011-05-18 Location: Clarksville, TN

Satisfaction Rating:
Review
:
"Satisfied consumer with Owens Corning shingles!"
I recently had to get my roof re-shingled and I went down to my local home depot store to shop around. I wanted something traditional with a solid warranty. I went with Owens Corning brand shingles due to their good reputation and affordability. I am completely satisfied with my purchase and the shingles make my house look great! I should of replaced them forever ago! Highly recommended they come in all kinds of colors and you can't beat the price.
---
Date created: 2011-05-15 Location: Flint, MI
Model: Oak Pro 30

Satisfaction Rating:
Review
:
"Easy to install asphault shingles and they look pretty decent."
I installed Owens Corning Oak Pro 30 asphalt shingles on my house 3 years ago, and while I'm no roofer, it was pretty easy to figure out how to install them correctly, but I suppose that it's no different than any other shingle. Three years later, they are all still lying flat and clean, and there is no visible damage to them, after all the Mid Western winters they've been through. So far so good I'd say, and they're priced decent, so I can't imagine wanting any more (or paying anymore) for asphalt shingles. If I had a friend looking for a good product for his roof, I'd recommend Owens in a heartbeat, though without much experience with other brands, I'd have trouble saying exactly why. All in all, for the average home owner, it's a great buy.
---
Date created: 2011-05-01 Location: Battle Creek, MI

Satisfaction Rating:
Review
:
"Owens Corning Laminate Amber Fiberglass Roofing Shingle"
I have just recently bought the house, so I've only owned these shingles for about a week or so. The thing that I like about the shingles is the color. There were so many different kinds of shingles out there, but when I saw this one I fell in love. There are no other roof shingles down my road that color matches mine, which was what I was going for because I didn't want to have the same roof color as someone else. I also liked the fact that it had a 130 mph wind resistance with limited warranty. The only thing that I will say I disliked about it was the price. I think that 30 dollars was a bit expensive, but again I liked the color so I sucked it up and bought it anyways. Since I just bought the house I don't really know how many year it went without a new roof, but the realtor said it would be in our best interest to just buy a new roof because it would be better for our house insurance. I would defiantly recommend the brand to a friend; I just hope they wouldn't get the same color. But the brand I know is a good brand, I have read a lot of different review that stated that this brand was good.
---
Date created: 2011-04-06 Location: Hackensack, NJ
Model: HA12

Satisfaction Rating:
Review
:
"my roofing nightmare gone good"
I just got my roof redone about a year ago and I used Owens Corning Shingles. I had a lot of problems with the roof that came on the house. We were always replacing shingles and had leaks so finally my wife had me replace it. I really did not think it was worth the money to have done but we did it anyway. I must say when I first came home from work and saw them boy did they make a difference on the house. It looked 100 times better. I finally made it through a winter without having to shovel out money for the roof so It was worth it for me just to save myself the head ache. I recommended the Owens Shingles to the guy across the street and he got them too. He was having the same problems were. I have been worry free since we got them and in the future to come if I need to.