Consumer Reviews of
Owens Corning shingles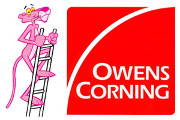 Read 82 Owens Corning Shingle reviews or write your own review.
Popularity:
#
2
of 18 brands of shingles
67% of customers recommend
Very Satisfied

50

Somewhat Satisfied

5

Neutral

1

Somewhat Unsatisfied

3

Very Unsatisfied

23
The opinions expressed in these reviews are the opinions of consumers that submitted reviews to Roof.info. They do not necessarily represent the opinions of Roof.info.
Read more about Owens Corning shingles
Read reviews of other Shingle brands
Write a review
---
Date created: 2016-04-19 Name: Wayne Wangsness
Location: Decorah, Iowa

Satisfaction Rating:
Review
:
"Sealing"
We installed Duration Series Shingles with SureNail Technology in 2008. They still have not locked themselves down. Every 30 mph wind we get results in shingles on the lawn and more patchwork on the roof. They were installed directly on the roof (no old shingles), ventilation was installed correctly. Some of these shingles will simply never stay put.
---
Date created: 2016-03-09 Name: G.Davis
Location: Indiana
Model: Duration

Satisfaction Rating:
Review
:
"Be Careful of the Color!"
I've only had my shingles up for a few weeks, so I can't attest to the durability or warranty yet. However, I chose my color from a brochure that the installer brought to my house. I chose a color that appeared to be dark gray and light gray. When they installed it, I about fainted when I saw that it was blue! I called the installer and he said it's the color I chose and that the pictures in the brochure don't match up well. Wish he had told me that earlier! I called Dow Corning about them and was told that a lot of people have the same concerns when the shingles are first put up;however, some of the color will wash off after a few rains and that it will look more like the brochure pictures. That's fine with me (if its the truth), but what about people who actually like their color? Does that mean their color will start to fade after a few rains? My advice would be to be very careful with the color samples they show you to make sure its what you want. Look at them outside in the sunlight and not just under indoor lighting.
---
Date created: 2015-11-13 Name: Ken Eckel
Location: Dallas Texas
Model: Weatherguard HP

Satisfaction Rating:
Review
:
"OC Warranty is a Sham - Stay Away"
I purchased OC Weatherguard HP 40 year shingle and it lasted 12 years. Obviously it was deteriorating long before that, but since OC wasn't notified within 10 yrs, guess who is left to replace the roof :-) the home owner. So they are forcing home owners to subsidize their poor quality product. Very shoddy business practices for what I thought was a reputable company. Don't count on OC to be there for you when needed. Their customer answering service is all friendly and polite, but the legal dept runs the warranty claims decisions and they are sharks with no interest in the customer.
---
---
Date created: 2015-11-04 Name: B. Simmons
Location: Gun Barrel, TX

Satisfaction Rating:
Review
:
"OC is a pile of"
I'm a G.C. and have built for over 30 years. I stand behind my products, I also will recommend good manufactures. In construction there are going to be problems, it's all about how you handle the problem. Putting your head in the sand and making it the purchasers fault, and or dragging your feet to resolve a problem is not how you handle it. OC shipped 30 squares of miss matched, crap to my supplier and hence to me, assured me and the home owner it was just a packaging change, but all things would be good and the product was not defective, just install it... Well I told them it looked like they pulled the shingles out of a warehouse that been under water for a year. Next they dragged there feet getting around to resolve the fact that the shingles were full of mold... Almost 4 moths later, and with customers being real pissed off, they finally, hesitantly came through with a weak ass credit for only there product and a check for some labor. F.O.C. I will post everywhere... 2nd time, last time... They make a crappy of a product as Tamko...
---
Date created: 2015-09-21 Name: Carlos Martinez
Location: South Texas

Satisfaction Rating:
Review
:
"Good in the heat"
I am a roofer and have tried pretty much every brand sold in Texas. I have had different problems with most of them, but I never seem to have problems with Owens Corning. Owens Corning also has reps in every market which is a huge help if there is a problem. They have been making shingles in Texas for 35 years and have the only product that stands up to the heat and humidity. I go with OC every because I know I wont get called back from the homeowner. A good shingle is only as good as the installer.. If you use a cheap shingle and a cheap installer you get a cheap roof.
---
Date created: 2015-08-30 Name: W. Adams
Location: Chicago, IL
Model: Duration

Satisfaction Rating:
Review
:
"Who are you to believe on the quality of brands?"
I have spent so much time trying to make an informed, intelligent decision on what brand to have installed on my roof. People on this site who have rated OC as #1 choice, should do a Google search. Nearly every person who posted has a horror story to tell, and have found them to be inferior, fall apart, refuse warranty service after making them jump through 100 hoops. Something doesn't smell right here. You can't read two similar sites that review products like shingles, and have one ratings them horribly, and the other rating them as the best. Does that not raise a red flag?
---
Date created: 2015-08-06 Name: Jim
Location: Port St Lucie, FL
Model: Duration

Satisfaction Rating:
Review
:
"No problems"
Replaced my roof in 2007 with Owens Corning Duration Shingles. So far, It's been 8 years and I haven't had any problems. I did hire a well known and respected roofing contractor which makes a huge difference.
---
Date created: 2015-03-20 Name: Kathleen
Location: Midway, KY
Model: Oakridge

Satisfaction Rating:
Review
:
"Uneven discoloration of Oakridge black onyx"
Built home in 2007 and had OC Oakridge black onyx shingles installed. After about 4-1/2 years noticed slight and uneven color variation. Thought I was imagining as no one else could see. Discoloration continued and became much more pronounced after a few years. Filed claim. OC agreed to provide new shingles and accessories, however, refused to pay for $10,000 labor cost. Also have guest house roofed in 2009 with exact same issue. The shingles were defective when they were put on our roof, however, Owens Corning refuses to do the right thing. They are not a reputable company.
---
Date created: 2014-02-17 Name: M. Lang
Location: Spokane, WA
Model: Tru Definition

Satisfaction Rating:
Review
:
"Defective shingles & warranty dodge"
I have been a roofing contractor for 25 years. On a perfectly installed customer roof water is perking through the nails onto the felt underlayment. I have pictures of the fabric nail strip saturated with water allowing water to leak past the nails. Owens Corning's warranty service insists that this is normal and has left the home owner with a new but defective roof! I have never encountered such unprofessional customer service from a roofing manufacturer.
---
Date created: 2013-09-05 Name: J. David
Location: Glenwood, MN
Model: Duration Premium

Satisfaction Rating:
Review
:
"Duration Premium is very good"
We experienced both a 100mph wind storm and a month later golf ball sized hail. We didn't lose a single Duration Premium shingle in the 4 years they've been on our 60 sq. Roof. In fact, the hail damaged the shingles enough to require replacement, but it took an expert to identify the damage. It was nearly unnoticeable. This isn't Owens Corning's fault, they're not hail-rated shingles. Insurance has us covered and we might replace them with a similar/same product when we get the claim money.