Consumer Reviews of
Owens Corning shingles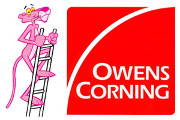 Read 82 Owens Corning Shingle reviews or write your own review.
Popularity:
#
2
of 18 brands of shingles
67% of customers recommend
Very Satisfied

50

Somewhat Satisfied

5

Neutral

1

Somewhat Unsatisfied

3

Very Unsatisfied

23
The opinions expressed in these reviews are the opinions of consumers that submitted reviews to Roof.info. They do not necessarily represent the opinions of Roof.info.
Read more about Owens Corning shingles
Read reviews of other Shingle brands
Write a review
---
Date created: 2013-05-15 Name: P. LaBelle
Location: Beaverton, OR
Model: Duration Premium

Satisfaction Rating:
Review
:
"Black Onyx turning green"
Professionally installed Owens Corning Duration Premium Shingles. Color is Onyx Black. One of the reasons I purchased these shingles was because the manufacturer claims they are Algae Resistant for 10 years. After only 2 years, part of my Onyx Black roof is already turning green.
---
Date created: 2013-03-25 Name: James M.
Location: Tampa FL

Satisfaction Rating:
Review
:
"DONT DO IT"
Worst ever I installed onc on a few rental properties I own in Tampa fl and I am having issues with all of them I installed Atlas Pinnacle on my personal home and wish I didn't try to save a few bucks on my rentals and would went with the Atlas Pinnacle!!!!!
---
Date created: 2012-11-14 Name: LCA
Location: New Orleans
Model: Duration Premium

Satisfaction Rating:
Review
:
"OMG! All The Answers in 1 Post! TruDefinition Duration Series"
Finally all the answers in 1 post! People from the southern states read this! TruDefinition Duration Series is the Best! OC other products are good but the OC TruDefinition Duration Series 30yr shingle is the best. The key is the install job. If your shingles are flying off in normal weather then you had a crappy install job. In the south we have wet nasty weather...We have to have OC or GAF but OC is clearly better. WHY? The Products. Let me give you a recipe for a 130mph roof that will never loose a single shingle:1) Hire a OC preferred contractor to do the install. (90% of headaches will go away however they use sub contractors too so no poppin bottles yet) 2)Buy OC Duration Series (Premium, Cool, etc doesn't matter just make sure its Duration Series) 3) Buy OC hip and ridge shingles (Critical corner cutting area to watch for is to make sure they didn't cut your regular shingles up to make bootleg hip and ridge shingles)(Make sure they didn't install 3 tab matching color on top of your ridge vents like they normally try to do) 4) install OC Ventsure ridge vents everywhere you can, install OC Weatherlock in all the valleys, around chimneys, vents, the edge of your house...pretty much whenever you think the most water gathers on your roof) 5) Install OC starter shingles all the way around (99% of houses have regular shingles flipped around the opposite way to create a bootleg starter shingle...lol It's a sad sight. Bonus Step) Make sure you have soffit vents with holes around the house and make sure the insulation in attic isn't covering up the holes. OC sells Raft-r-mate Attic Rafter vents that route the air from the soffit area to the ridge vent. In the end you have an Iron clad non prorated 50 year preferred warranty that covers parts and labor. Why? Because you bought all the right products and had them installed properly. Oh and lastly If you are anywhere near where I am in New Orleans never ever let them put only 4 nails...All ways 6 nails per shingle. It actually says that on the Duration series packaging and is a requirement for the 50yr preferred lifetime warranty. Oh by the way, I don't know how else to say this but if your were not there during the instillation of your roof then you likely got screwed...corners were cut...felt from old jobs is on your roof, most if not all excess materials were stolen, you don't have 6 nails per shingle, The pressure on the nail gun was calibrated to max so many nails went straight through, you have 3 tab shingles on top of your ridge vents, bootleg starter shingles, wavy roof, decking and rafters need adjusting or replacing, oh and just know that properly installed roofs don't need caulking and in many cases voids warranties. This was written by an informed homeowner...not a roofer...and no I don't work for OC. If this was helpful...please let it be known! Excuse the typos.
---
---
Date created: 2012-10-25 Name: James Shorter
Location: Winamac , In.
Model: Supreme

Satisfaction Rating:
Review
:
"Owner"
Replaced my roof three years ago & have to replace more every time the wind blows! Sent sample shingle to co. & was told nothing was wrong with them. Just looked at the roof because wind was blowing at approximately Thirty mph & I see four blowing up. Don't buy owens corning shingles !!!!
---
Date created: 2012-09-26 Location: Coon Rapids, MN
Model: Owens Supreme AR Shingles

Satisfaction Rating:
Review
:
"A Beautiful New Roof"
My husband and I redid our roof in the Spring of 2011 and wanted to get something that would last and that would look nice as well. We decided on Owens Corning Supreme AR Shingles after looking at many and pricing our our different options. These shingles were more expensive then some that we could have gone with but these were far better then most out there in our opinions. They look great from the outside which we know will add curb appeal when we decide to sell someday. They are made out of weather resistant material, asphalt, and fiberglass. That means they will hold up in some of the worst weather conditions that we get in Minnesota. They even come with a color warranty of ten years so that if they do become discolored they will replace them and they can withstand wind of sixty miles per hour. There is nothing that we dislike about these shingles, and it was so easy to do. My husband and a friend did our entire roof. It was quite old and needed a lot of repairs. We are very happy that we went with this brand and would go with them again someday.
---
Date created: 2012-08-19 Name: R. Varrato
Location: Leechburg, Pa.
Model: Estate

Satisfaction Rating:
Review
:
"Estate gray with holes"
We purchased 63 bundles of Owens Corning Estate gray shingles from Lowes. Lot number mdw 1011. Of course, after placing the bundles on the roof, the contractor showed us several bundles with large holes and foil in the new shingles. After several thousand dollars, and time wasted, I will see what, if anything oc will do. The old roof was better than the new oc shingles that we just purchasd.
---
Date created: 2012-08-13 Location: Lexington, SC
Model: PM-01

Satisfaction Rating:
Review
:
"Review of Owens Corning 25 year shingles."
I bought these shingles in April of last year to replace my existing shingles that were on my house. I really liked the price of these shingles. They came in many different colors that were in stock. We bought them at Lowes and had them professionally installed. The roofer actually recommended these shingles because of the durabily and quality of these shingles. These shingles were a lot heavier duty with much better wind resistance that the shingles I had before. I have only had to have one repair on the set on shingles that was due to tree limb falling on top of the house. I recommended these shingles to my dad who needed his replaced due to old age and he was very happy with the pricing and quality. I will stay with this brand in the future when I have to replace shingles on my house or rental properties.
---
Date created: 2012-07-29 Location: Memphis, TN
Model: Duration Premium Driftwood

Satisfaction Rating:
Review
:
"The perfects shingles for my house!"
We recently got new shingles last december because of storm damage. We knew we wanted the premium shingles because they last longer and added value to our home. We really love the style of the shingles and the color driftwood because it matches my dark red brick perfectly. The durability of these shingles is also way better than the builder grade shingles we had before. It also makes our house look soooo much better. There really are no dislikes so far. We have not had any repairs done so far and I don't see any in the foreseeable future. These shingles are tough and seem to hold up much better in high winds than our old shingles which would sometimes actually blow off the house. I would love to use this Owen Corning again and I plan to suggest them to several of my friends. They had a great selection of colors and styles so we were able to pick one that complemented our house perfectly. Overall, we just love these shingles and highly recommend them.
---
Date created: 2012-07-20 Location: Odessa, NY
Model: Oakridge

Satisfaction Rating:
Review
:
"Affordable and very reliable"
I put these shingles on by myself about a year ago. The house we bought really needed new shingles. The tree in the front yard had caused moss to grow on a small part of the roof and it had already had two layers put on from the previous owner. After a total tear off of the old shingles and laying the ice and water guard i began to lay the new shingles down. One thing that i found discerning about the shingles was that i would find a couple shingles in each pack to be a little torn around the top where i was nailing them down. They weren't major tears, but enough where i kind of wondered whether it was a product defect or just a shipping issue. On the upside, i was very happy that none of the rips caused any problems with nailing them down. All in all they were a great price for what i was looking for. They had a very good rating for wind and with the lifetime warranty you can't go wrong. We got a darker color shingle and even with all the sun, they have not faded and we have not seen any moss grow yet where the tree overhangs the roof. I would definitely recommend this product to my family and friends. Owen's Corning seems to have a great take on the product.
---
Date created: 2012-05-22 Location: South Daytona, FL
Model: AR3-Tab Shingles

Satisfaction Rating:
Review
:
"Roof Shingles Long Lasting and Look Great!"
Our Owens Corning shingles have been on the roof of our home for 8 years. They were easy to install by my husband and a friend of ours who is a handy-man. I love the color of the shingles and their long-lasting durability even in Florida heat, wind and rain. The only thing I don't like is that the color is fading over time but this is Florida so probably to be expected. We have had to replace a couple of shingles when a large tree branch fell on our roof about 3 years ago. The repair went well since we had some shingles left over from the install. My husband was able to replace the damaged shingles by himself in just a few hours time. I would definitely buy this same brand again or suggest it to a friend. I may choose a lighter color next time because of the fading.